Sale!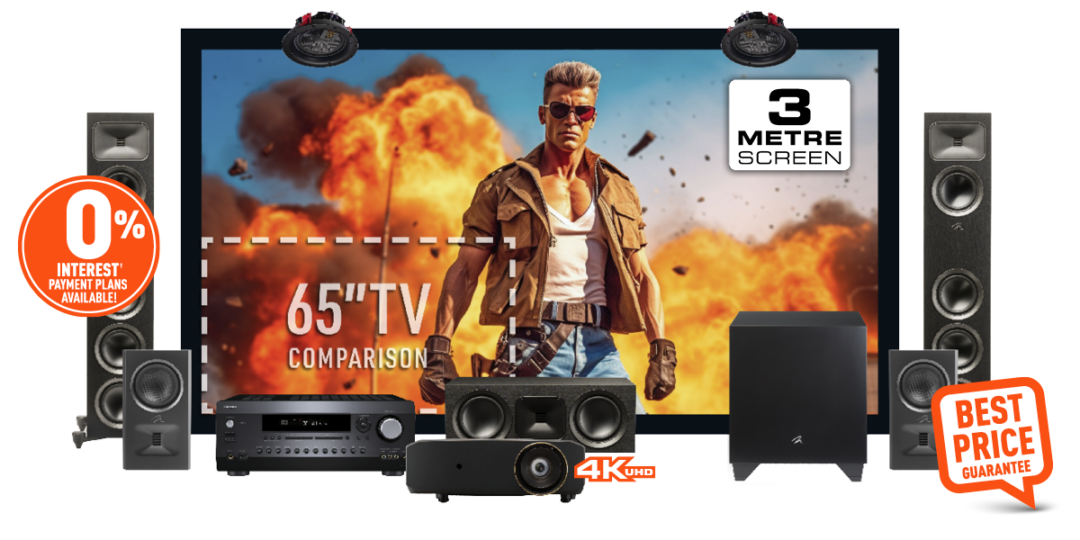 Epson TW9400B 4K UHD HDR Projector
BIG 3 METRE (120") SCREEN
Yamaha RX-A2A Aventage AV Receiver with MusicCast, Dolby Atmos
Polk "Reserve" Surround Speaker Pack:
R700 Floor-standing
R400 Centre
FxiA6 Rears
V80 In-Ceiling Speakers for Dolby Atmos
HTS12 Subwoofer
Media Streamer: Nvidia Shield Pro 4K or Apple TV 4K 64GB
HD Set Top Box
HDMI Cables
Projector Bracket
Fully Installed! (Conditions apply)
*Best Price Guarantee applies to written quote based on official Australian stock.